Last night's experiment was sweet. Literally. Almost too sweet for me to eat. Don't get me wrong, it's good, but it's more like dessert than breakfast food. It's also kinda-sorta healthy, too, due to the fact that I added fiber in the form of shredded carrots. The extra sweetness came from the apple sauce. It, too, is homemade. Only it's the kind made with
Red Hots
(AKA:
cinnamon imperials
, AKA: cinnamon candy). How do I know? It has a vague cinnamon flavor and a distinct deep reddish-brown color. Non-red hot apple sauce is the beigy-tan color of cooked apples. Just like the commercial kind.

Anyway, here's the muffin recipe I made.
----Red Hot Apple Sauce Muffins----
1/2 cup brown sugar
8 tablespoons butter
2 eggs
1 cup
home made apple sauce with red hots
1/4 tsp fresh ginger
1/4 cup finely shredded carrot
1 cup flour
1/2 cup rolled oats
1/2 cup whole wheat flour
2 tsp baking powder
Preheat the oven to 350 F. line cooking vessels with parchment cups. Cream butter and sugar together. Mix in eggs. Add applesauce, ginger, and carrots, stir well. Combine the remaining (dry) ingredients and mix with wet ingredients until combined. Bake 20 minutes for cupcake pan, 28-30 minutes for jumbo muffins or ramekins.
---------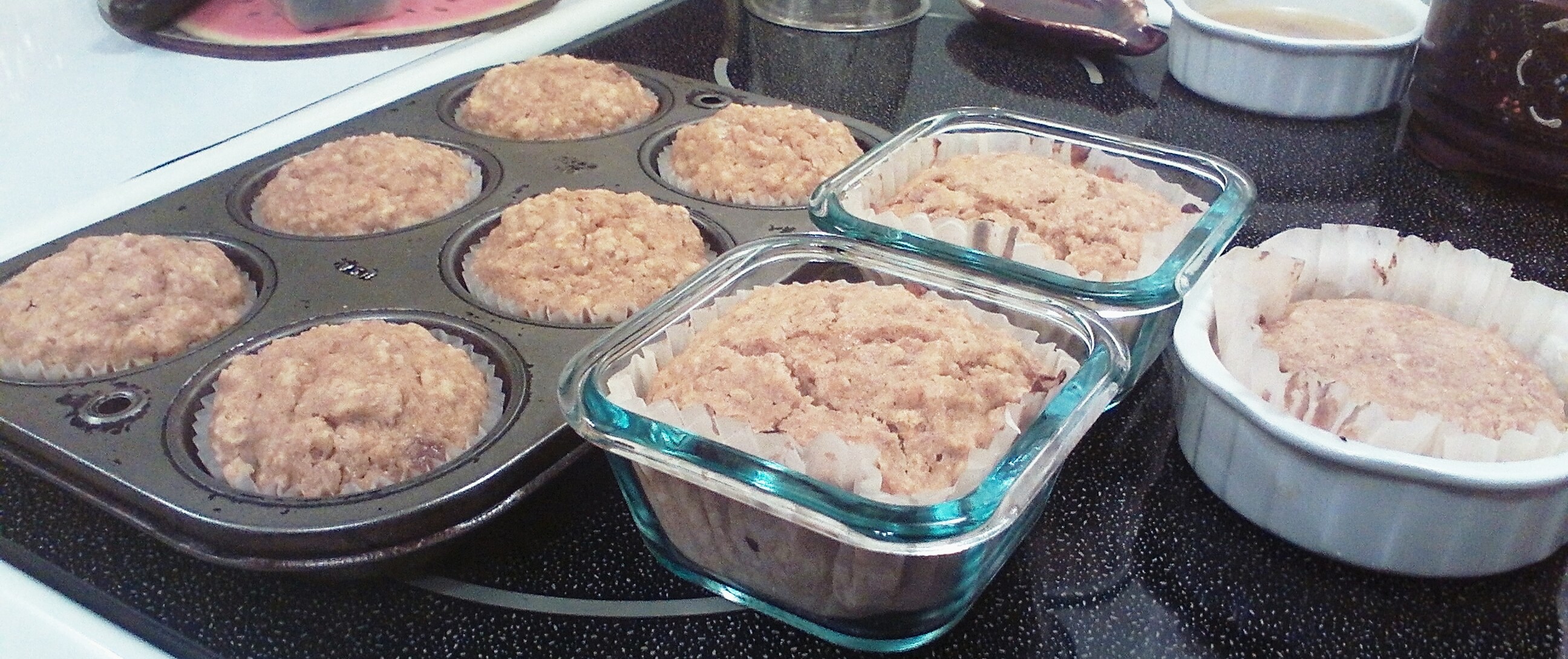 The next batch I make with this apple sauce will have no brown sugar, or any other sugar that's not part of the apple sauce. Sweetening is sweetening. Sucrose (AKA: sugars), fructose (AKA: fruit juices/fruit sugars/corn syrup), honey, and anything ending in "-ose" all impact the body the same because the body metabolizes them the same way. Red Hots/Cinnamon Imperials are candy. As in I used a candied apple sauce. It's good apple sauce. However, it's a sugar bomb that doesn't need any more help being sweet.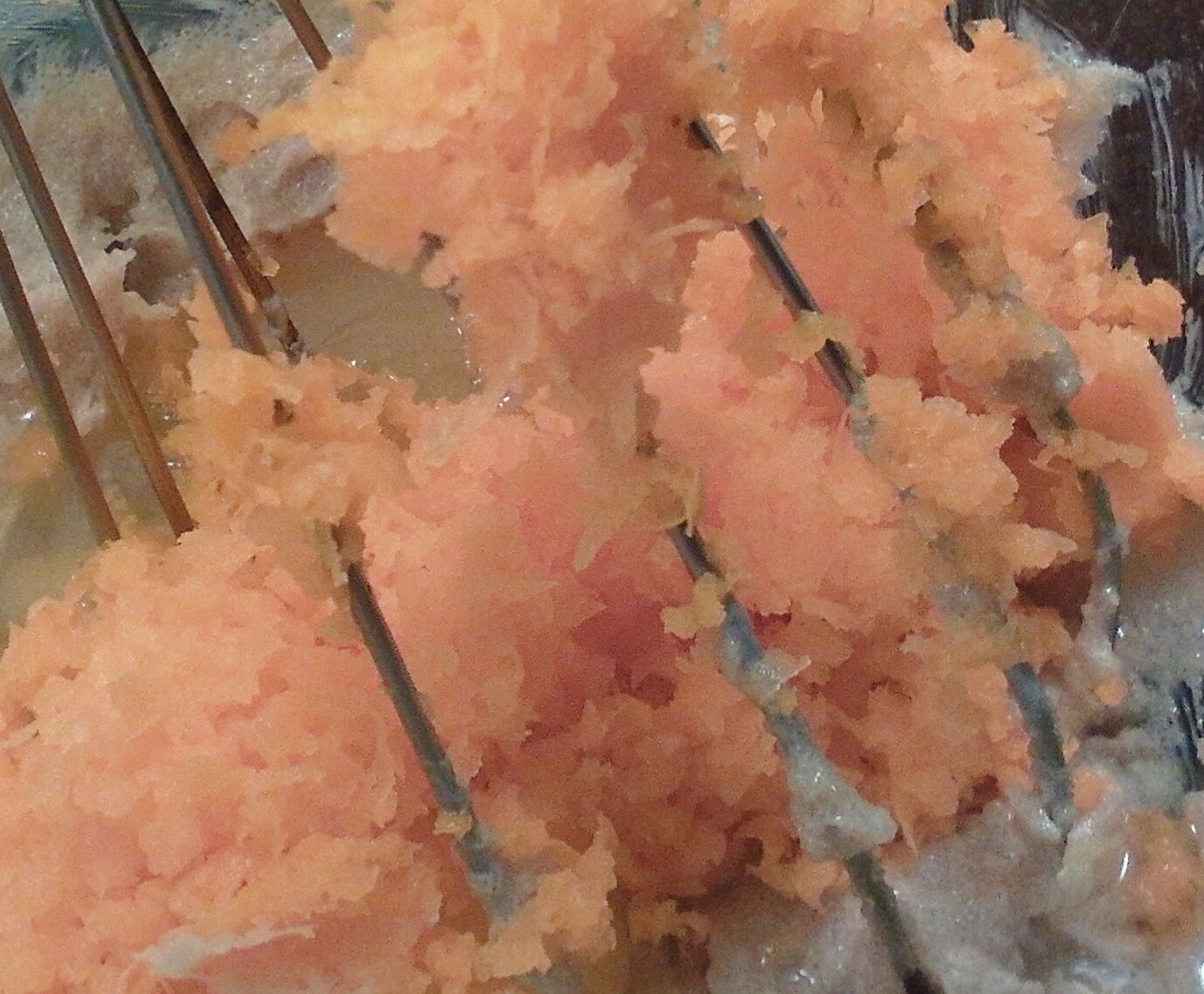 I'll also double the amount of ginger and up the carrots to 1/3 or 1/2 cup. I wanted a mildly spicy muffin. I also have some ginger root I need to use up. Increasing the amount of carrots is because I like how using a micro plane grater reduces the carrots to invisibility texture wise and adds moisture and fiber to the muffin. Because I'm removing the need to cream butter and sugar together, I'll replace the butter with the same amount of oil. (Fat is for browning, sugars are for caramelizing.) While not all fats are created equal nutritionally, a lot of muffin recipes do use oil instead of butter. So it's an ingredient with a known performance style.
Just for giggles and grins -- and because I don't have a jumbo muffin tin -- I pulled out a creme brulee ramekin and two 1-cup Pyrex lunch containers to make three jumbo muffins to go along with my six cupcake regular ones. I have the jumbo liners, just not the baking tin.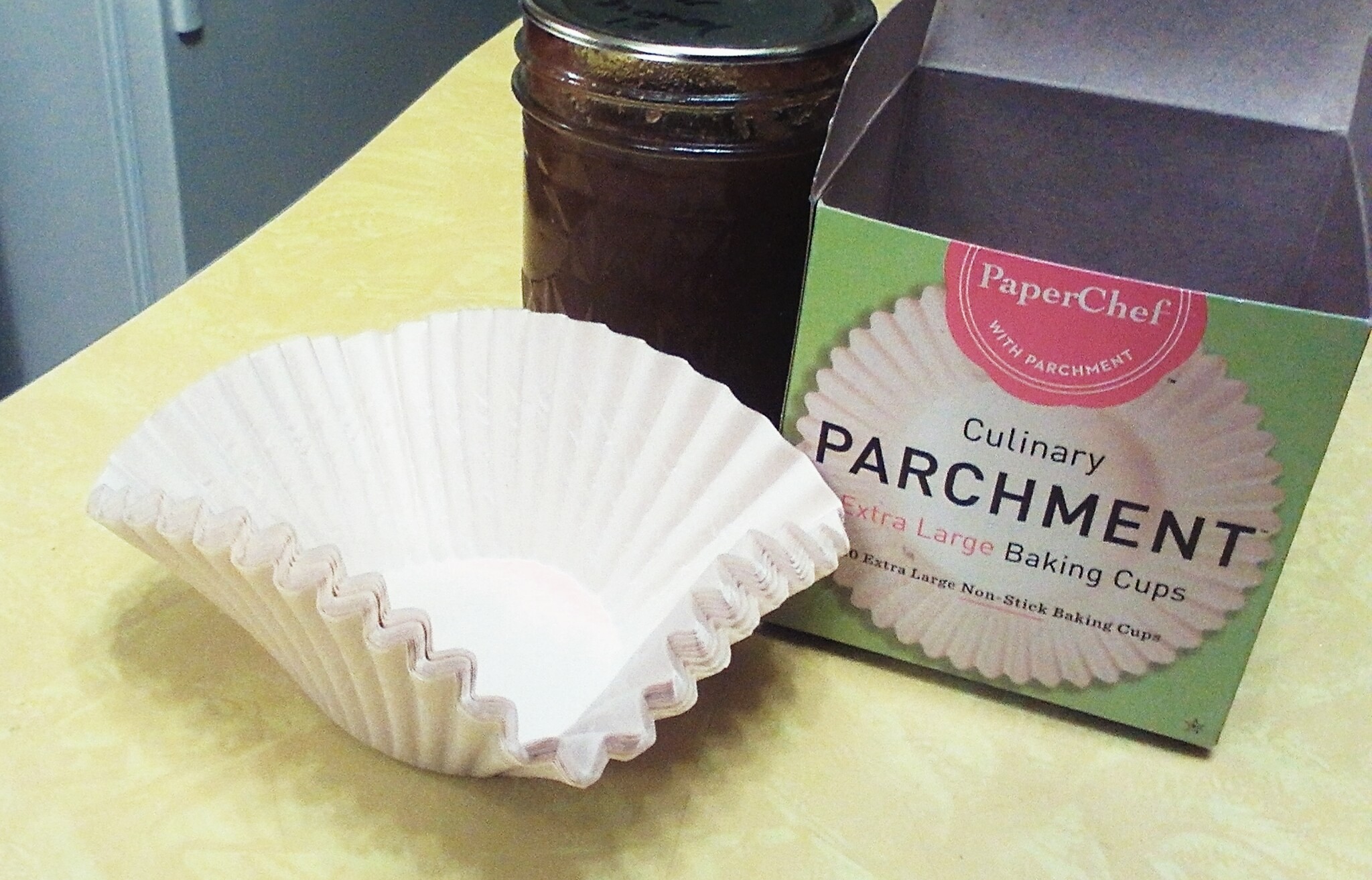 Other than the whole square peg, round hole (or rather round peg, square hole) thing, it really works. For the record, regular muffins take 1/4 cup of batter. Large one take 1/2 cup of batter. Dimensions also matter. Muffins baked in a regular ramekin look like muffins (only with truly vertical sides). The one baked in the ramekin spread out rather than up and look like English muffins or crumpets (only without the holes and well, everything else that makes them what they are).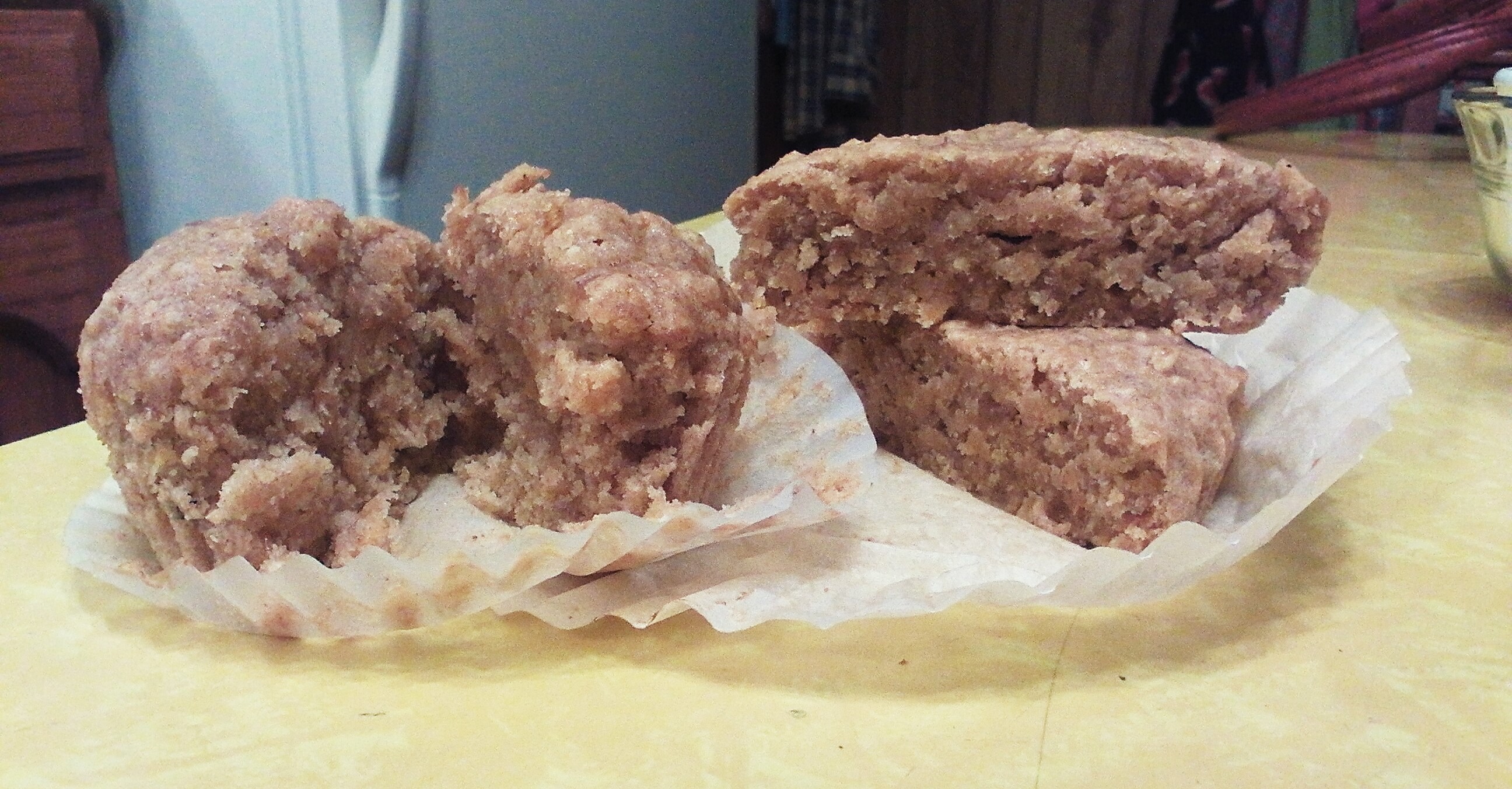 Before I forget...adding carrots is good for the flavor and for the body.